Freedman named Blavatnik Award finalist
CBES senior investigator Danna Freedman has been named one of 11 finalists in the chemistry category for the 2021 Blavatnik National Awards for Young Scientists. Three winners — one each in life sciences, chemistry, and physical sciences and engineering — will be announced on July 20.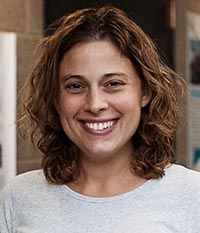 The awards honor outstanding faculty-level scientific researchers and engineers age 42 and younger. Each winner will receive $250,000, the world's largest unrestricted prize for early-career scientists and engineers.
In its announcement of the finalists, the Blavatnik Family Foundation recognized Freedman, a Professor of Chemistry at Northwestern University, for her contributions in studying quantum bits and designing novel materials.
"Freedman has elevated molecular qubits to the cutting edge of quantum information science, having achieved record stability and demonstrating optical read-out of a molecular qubit state," the announcement said. "Freedman has also pushed new frontiers in material synthesis: she has achieved never-before-seen compounds using extremely high pressures. Freedman is opening up new possibilities to design materials for specific functions by making many more combinations of elements possible."